Minnesota Decoy Collectors
SHOW DATES: February 2 - 5, 2022.
NOTICE: Our show is FAST approaching and there are no state restrictions at our hotel!

Click the YELLOW JOIN NOW button below....

Our group was formed in the early 1960's to unite those interested in collecting, preserving and documenting the history of decoys created in the years gone by.
MEMBERSHIP in our group INCLUDES: 
Two mailings a year that include a fellow-collector membership guide and newsletters highlighting information and then the outcome of our annual decoy show gathering. It also includes information on how to participate in our show; both as an attendee and purveyor, as well as, how to attend and/or consign to our associated decoy auction.
Your membership also supports you as a fellow decoy collector - keeping our fraternity and interest alive.
We hold our annual antique decoy and collectibles show AND AUCTION the first week of February.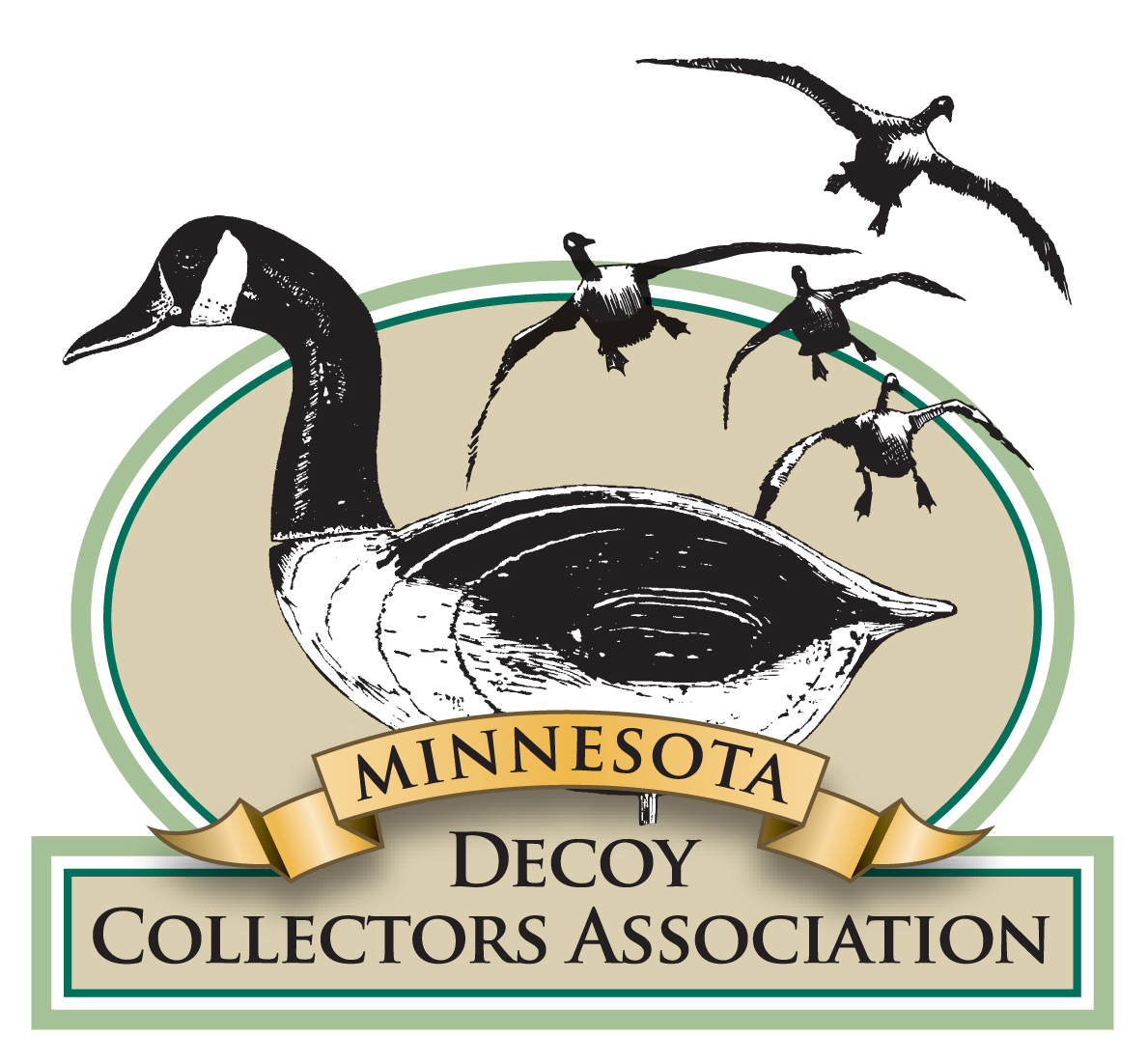 MDCA Board of Directors
Dr. John Baillie
Alan Bakke
Chris Goff
Steve Handevidt (Vice President)
Marty Hanson
Jim Krebsbach (Treasurer)
Bob Sauer
John Southworth (President)
Carter Stenberg
Richard Tyrrell
Upon the request of families of decoy collectors, the MDCA will do our best to establish the value of collections and their individual items. Also, upon request, we will offer suggestions for the sale of your collection that help honor and preserve the intent and efforts of the years of the collectors. If interested in this service utilize the "Contact Us" icon.